Pitmuck, Trammel, Chesapeake (PaxLair Times) – August 8, 2012 – by Ashlynn and Ozog – More fish are once again needed in Putmuck! It appears the goblins desire the fish to make pies which will then be sold at the Deli!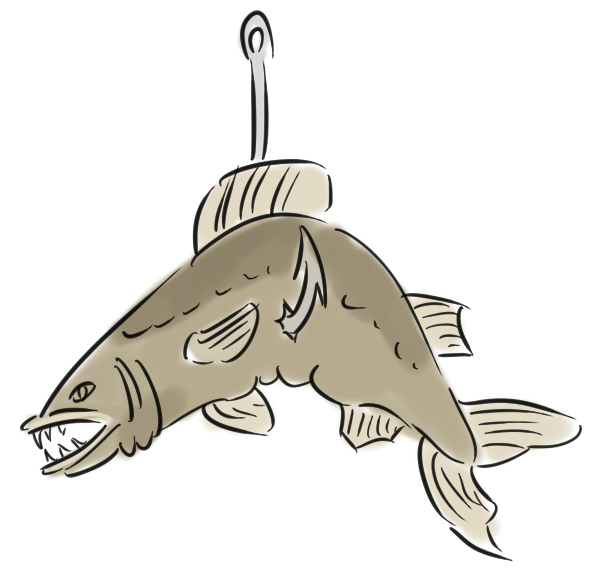 Last week's 200,000 gold coin prize was won by Lady Sushi of Dragon's Watch with a catch of 47 koi! Congratulations!
This week's catch is Great Barracuda and whoever turns in the largest catch of fish will receive a prize of 200,000 gold coins!
The deadline for the catch is midnight, Monday 13th August. It should be noted that Great Barracuda can only be found in the seas of Felucca.
Fish should be turned in to the Deli house (the residence of Lucy and Icky Rotblossom) located on Pitmuck Island (refer to the atlas for the precise location of the deli – it's not hard to find!). A book should be left identifying whomever brought the batch of fish. If you wish to be rewarded that is.
Good luck fish hunters!