PaxLair History
PaxLair was founded on January 19, 1998 and continues to this day as a vibrant community on the Chesapeake Shard of Ultima Online.
History is very important for our communities! It tells us where we've been and allows us to envision the future. -- Mayor Winfield, December 31, 2005.
PaxLair is no exception when it comes to the value of History. So many people have traveled through PaxLair over the years and more will continue to do so in the future.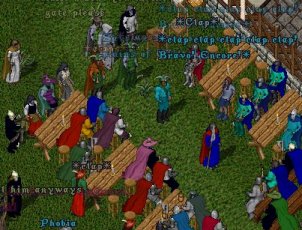 A Concert in PaxLair City, Felucca
(August 28, 1998)
One thing we've come to realize is that many towns and cities were extremely active in their days, but have lost their history after collapse and decay. This is a tragedy in many respects, especially to those who spent years of their lives and countless hours building and enjoying their communities.
We at PaxLair are completely dedicated to recording and preserving the history of PaxLair. We even attempt to record history of the Chesapeake Shard when we can.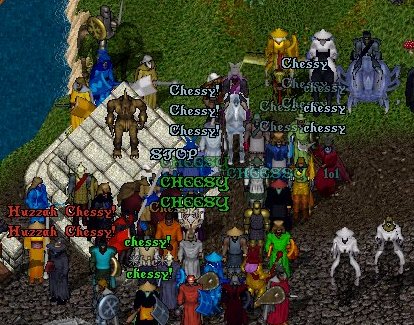 Chesapeake Sosarians are Victorious in Defeating
the Invasion of Britain (May 5, 2005)
We have many historians, scholars, and librarians that research, document, and maintain our PaxLair history. Scribes continue to write about the news in and around PaxLair and keep the living history alive. We thank all those dedicated to our history and news reporting! Your efforts are timeless and the foundation for understanding PaxLair.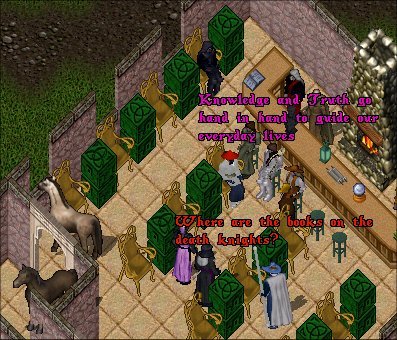 The Silent Rose Library in PaxOku, Tokuno
(March 26, 2006)