Written by Tatania Karthina
Sunday, 30 April 2006
Planning meeting: Wednesday, May 3, 2006
Skara Brae Community Center
Directly after the Community Meeting - 9:00 PM Eastern
The first CBA meeting will be for general planning. Deadlines for team entries will be set at this meeting as well as editing and refining of the following structure of the league.
Officials will be chosen from teams entered into the league. Each team will get one representative and all positions will be chosen and elected by all of the officials.
Anyone wishing to be involved in the Chesapeake Bagball Association whether on a team, as a referee, score keeper or any other capacity, please come to the meeting. If you are unable to attend but wish to be involved, please send word with someone who will be there.
Comments are welcome for this tentative structure.
Read more...
Written by Winfield_Pax
Monday, 24 April 2006
LUNA, MALAS - April 24, 2006
Some bagball courts are already being listed for the Chesapeake Bagball Association.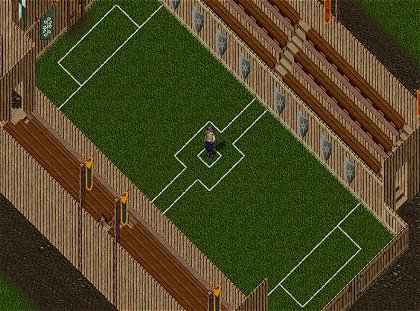 Written by Tatania Karthina
Sunday, 23 April 2006
Mark your calendars!!
We are having a CBA planning meeting on May 3rd, 2006 right after the Chesapeake Community Night which is at 9 PM ET.
So everyone interested in signing up for the CBA for bagball competitions across the shard, or just want to learn more or meet people, then show up!
We may even tour some of the bagball courts around the shard. So bring runes to your courts!
Written by Tatania Karthina
Sunday, 23 April 2006
The Chesapeake Bagball Association is now forming!
The CBA is open to EVERYONE on the Chesapeake Shard! We are currently working on the CBA Sky Pages along with Team Lists, Bagball Court Lists, and Sign-up forms. We plan to have a meeting on May 3, 2006 right after the Chesapeake Community Night at 9 PM ET.
The CBA Sky Page is located at: http://www.paxlair.com/site10/cba
Each team will consist of 3-5 players and play in different courts, so we can have home and away games throughout the Shard.